AssetStudio For Windows & Mac OS
Software Asset Management For The Mac OS Platform
With real-time business intelligence, AssetStudio for Windows & Mac OS provides the same intuitive user interface to all system administrators, removing the need for dedicated resources or extensive training.
It delivers a rich, enterprise-level feature set for the Mac OS platform that offers:
Hardware and software inventory
Software distribution
Application usage metering
Application access control
Software asset management
Software license optimization
It's Not A Phone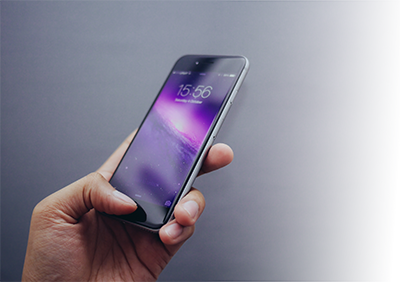 Whilst hardware and software asset management has been established for some time, the adoption of the Mac OS platform has been largely led by consumers, or in a limited capacity by businesses, whose use would be typically treated as a 'specialist' requirement for machines used for design purposes. Now as more organizations embrace the Mac OS platform, and usage and dependence increases, there is a requirement for a comprehensive, scalable management solution for these integral business assets that goes beyond simple phone management.
AssetStudio for Windows & Mac OS delivers a rich, enterprise-level solution for the complete management of hardware and Software License Optimization (SLO) on the Mac OS platform.

What's Out There?
Being able to discover 100% of assets and provide a definitive inventory of all hardware and software is clearly an essential requirement for the effective management of assets and critical for controlling the costs and potential business risks surrounding software licensing.
The advanced agent and agent-less AssetStudio for Windows & Mac OSi inventorymodule provides accurate and up-to-date information on all Mac OS devices, both on the corporate network and over the Internet, enabling administrators to maintain a view of what assets they have, where they are, who is using them, the services they support, what they cost and how they are configured.

Pro-Active Management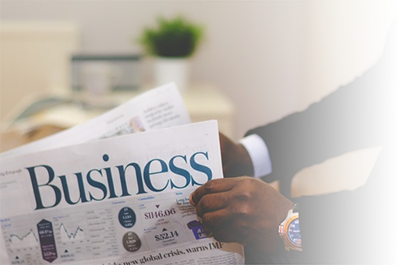 Automatic alerts ensure that when an important event occurs the relevant stakeholders are informed to be able to take appropriate action, from ensuring that hardware runs smoothly to any software changes that could impact the organization's license compliance position, AssetStudio for Windows & Mac OS will actively keep administrators informed as well as provide a readily available single-source of information for all hardware and software used by the business

Distribute Software And Centrally Control Systems
With the extensive asset information provided by the inventory, it couldn't be easier to identify and dynamically group machines based on pre-defined criteria and distribute the software required without any intervention from the user. Whether it's updates, new software, content or support related,
The AssetStudio for Windows & Mac OS distribution module can add or remove any software, enable or disable options, be utilized for scheduled tasks or on-demand and even perform actions like adding printers, reducing the need for desk-side visits, guaranteeing the consistency of installed applications and increasing 'first-time fix' performance.
The centralized control and speed with which IT staff can respond with fixes and updates results in smoother IT service delivery.

Maintain Control Of Software Licensing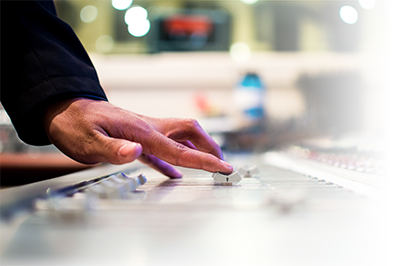 AssetStudio for Windows & Mac OS combines a powerful software inventory, purpose-built to provide all of the information required to manage modern licensing metrics with an intelligent license management engine capable of automating the complex processes to establish a 'best-fit' Effective License Position (ELP) that can be dynamically maintained by the solution in real-time.
This removes the management overhead and specialist licensing knowledge otherwise required to manually work through your organization's software license entitlement and apply the multitude of upgrade, downgrade, access and usage rights to all of the software products installed within the business to ensure maximum value is achieved from the investment.
The AssetStudio for Windows & Mac OS licensing moduleprovides a powerful utility to easily import official vendor license entitlement data with a few clicks, have the complex reconciliation process performed automatically and the resulting Effective Licence Position (ELP) presented in a clear and meaningful user interface, with data readily available and shared easily in a convenient range of reporting formats to ensure stakeholders remain informed.

Is Software Actually Being Used…?
TheAssetStudiofor Windows & Mac OS AppsMonitor module's approach to measuring software is unique and highly efficient. It continually measures the usage of all software to provide a clear view of what has and has not been used. Unlike other tools that report results such as 'rarely used' or frequently used', AssetStudio provides detailed information that allows you to make a sound decision before taking the step to remove software.
TheAssetStudiofor Windows & Mac OS AppsMonitor module aggregates software usage on a daily basis and records the important information such as 'has the software been used', by 'who', 'when', 'and on 'what' device. Statistics are calculated automatically to show usage over 3, 6 and 12 month periods or any other user-defined period that may be required and the data transformed into meaningful business intelligence via the Acquantia reporting engine. Decisions can be safely made to re-harvest software and the organization's true operational software requirement be understood.

Control Access To Applications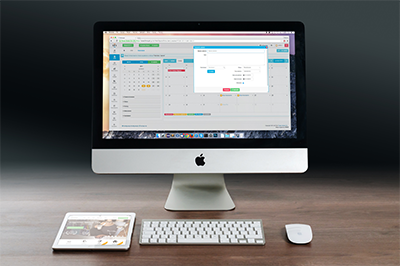 The AssetStudio for Windows & Mac OSAccessCtrl module feature enables access to software to be enforced by either device or user – useful when managing software licensed on a per-device basis or controlling a 'blacklist' of software that should never be accessed by any device or user.

Business Intelligence Reporting
Acquantia is an integrated, feature rich reporting tool that provides powerful, entirely customizable reports in seconds. The wealth of raw data within the solution can be transformed into easy-to-understand charts, graphs and widgets and shared easily with stakeholders throughout the business such as Finance or Procurement who would be involved with best practice Software Asset Management for example.
Report on hardware and software assets by specific criteria
Identify assets for upgrade and retirement – OS migrations etc
Identify top hardware vendors, software vendors, coverage of ITAM solution and exposure
Over license, surplus, financial value of 'waste'
License shortfalls, financial value of 'risk' compliance by Vendor, Product, Version
'Real-time' compliance reports by complete business or individual lines of business and departments
Usage reports that identify candidates for software removal known as 're-harvesting'
Financial impact of cost avoidance through 're-harvesting
Trend reports/graphs to show progress over time
Find The Information You NeedControl Access To Applications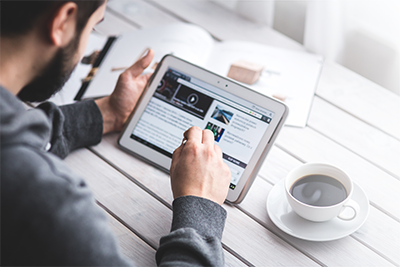 The AssetStudio for Windows & Mac OS user-driven interface provides a familiar experience for Mac OS users and enables administrators to easily find the information they require in seconds and customize their dashboard with a range of widgets and reports, ensuring the information they require for specific tasks is immediately available. For example, knowing which machines meet the minimum system requirements for the next OS upgrade or how many systems have received the latest anti-virus update, administrators can easily create static and dynamic groups to see the information they need and track and report progress throughout a project.